Pure romantic escapism with smexysex.
I had downloaded this for free a while ago, and randomly read it while traveling because of it was short. Which is what I recommend you do--download it for free, I mean. Because this was a typical instalust tale featuring a good-girl-but-inner-freak heroine and a highly fecund, hotter-than-your-mother's-electric-stove alpha male who is also...PART REPTILE.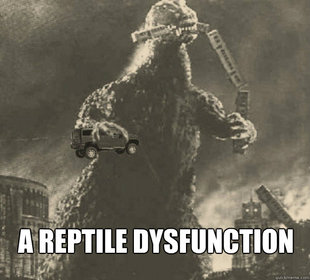 I said fecund!!
My point being, this book is like 14872048 other paranormal smut on sale in bookstores. If you must spend your money, might as well spend it on something longer than 86 pages.
Overall, 2 stars. It was at least readable. Sorta.